Hmmm. Where Did My Hair Go?
This was taken by Leigh in Tagaytay.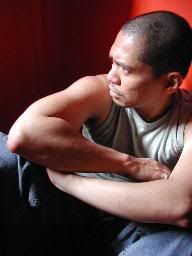 It was a toss-up between this and the current me-smiling-at-the-world photo (also taken by Leigh, but this time in Baguio.) In the end, I'm more of a smiley-face person, not a pensive or a doom-and-gloom guy.

Gosh, I can now put pics in The McVie Show! Wheee!